So, err, my resolution to blog more frequently hasn't gone all too well lately, BUT! I have just finished my most recent round of revisions for MIDNIGHT QUEEN. I'm super happy with the way it turned out—although I am aware it does need a lot more tweaking to fit my vision of how it should be—but for now I'm pleased to have it…done. Which also means that I can focus on other things! I'm currently at the blissful stage of "What do I work on next!?" which is both terrifying and exciting…and one of the feelings I treasure most as a writer. And as I'm drafting this I'm combing through my current list of WIPs and deciding which one is beginning to be written/edited next. ❤
So this post comes on the heels of the release of Wonder Woman which I'm so, so, so excited to go see. (About TIME we get a female lead for a modern superhero film.) And of course, whenever a big-budget female-driven film is released there undoubtedly comes a ton of male criticism—or, just as bad, the need for this film to "prove itself" for more female-driven superhero films to be created. I've been meaning to draft this post for a while now on female leads in sci-fi/fantasy, and I can't think of a better time.
Literally all protagonists I've written so far are female. A lot of my books (basically all) revolve around science-fiction or high fantasy. I grew up with an older brother, which meant Star Wars and computer games, and learned quite quickly that female presence in a central role in them…wasn't a lot. As amazing as Leia Organa is, I wanted a female to be the one saving the galaxy; I wanted a female Luke Skywalker. I'm now eternally grateful for characters like Rey and Jyn Erso but sort of wish that I'd had women like that when I was a kid…hence why I write what I do now. For teens, especially. One of my current WIPs, THIS STORM RISING, is a YA sci-fi in the same vein as Star Wars and yep, you guessed it, my protagonist is female. She's a thief, she's a con-artist, she's a character I intentionally put in this role because it felt like such a traditional…man's role. (She was also sort of inspired by White Collar's Neal Caffrey & Leverage's Parker. Side note: if you've never watched these shows before, DO SO. They're amazing.)
With my protagonist in THIS STORM RISING, I wanted to write a female character that challenged feminine stereotypes. I wanted to write a character whose femininity was viewed not as a weakness, but a strength. A woman with high standards and knows what she's worth. I wanted to write a character who owned herself; her body, her sexuality, her own intelligence, and didn't let the men around her—no matter how powerful they were—define who she is. She cares how her nails look and uses her beauty as a weapon…but she's also not afraid to fight and get her hands dirty (both literally and figuratively, I guess.) She lives in one hell of a gray moral zone, kicks some MAJOR butt throughout the book, but ultimately, I want to craft her as a flawed human being that messes up. A lot. But neither does she let her mistakes define who she is—or how others see her.
It's a novel I'm aching to get back to because the characters—the MC, particularly—mean the world to me in so many different ways.
So—chin up, ladies.
We rock this world.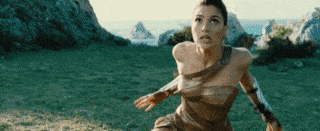 ---
Currently reading: THE CHOSEN by JR Ward (DAMNNN these books. <33333)
Currently listening to: The Rite of Spring by Stravinsky